Back in Black was the seventh studio album by AC/DC. It followed the band's tragic loss of band member, Bon Scott. The album, a symbolic mourning, was also titled in response to a buried heads approach to surviving, handling pressure, and pushing to continue to rock.
In a like manner, the 2020 Rasputitsa Spring Classic represents a recovery from the previous year's hardship race. With over 200 racers unable to finish, we earned the epic-affiliation and learned from the stresses of cold weather management and the bleak nature of spring in Vermont.
Since then, we too have buried our heads in work and been quiet to date about the masterpiece we are building. Let us give you a sneak peek of what's in store:
Following the advice of gravel legend, Alison Tetrick, we've added a second route. 70 km and 100 km routes will be available offering more hell. A finisher bell will be located at the finish to be rung by those that cross the finish line.
We have 400 spots left before we close out registration of the 2020 event. Riders under 23 race for free!
We have a larger than ever number of partners and will be rolling out launches from now to April. There is so much excitement here just hold on tight.
We will continue to grow our Farmer's Market and throw a bone to local food artisans including: Barr Hill, Local Sweet, Chilmark Coffee, Hany's Harvest, Lark Fine Foods, Rabble-Rouser, Aunt Dee Dee's Baked Goods, Jasper Hill Farm, Real Energy, and more.
Let Me Put My Love Into You
Building off the success of the Farmer's Market, we will host space for like-minded personal care companies including Caroline's Dream, BeeLover Herbals, ONDA Wellness, Whoop, and more. . .
Evolving from last year's race, we will focus volunteer efforts at feedzones and communicate the self-supported nature of our race. These concentrated efforts will be able to better assist riders in cases of medical needs.
You Shook Me All Night Long
We will continue to shake the gravel community for positive change. One of our efforts for 2020 will be about reducing our carbon footprint. We will need your support to adapt to these pro-environmental changes.
Get ready to climb! While the start will remain at the Sherburne Base Lodge to ensure a smooth rollout, finishers will climb Burke Mountain for a long way to the top finish. Bag check-in will be available Saturday morning and vans will be running to transport riders to the base lodge.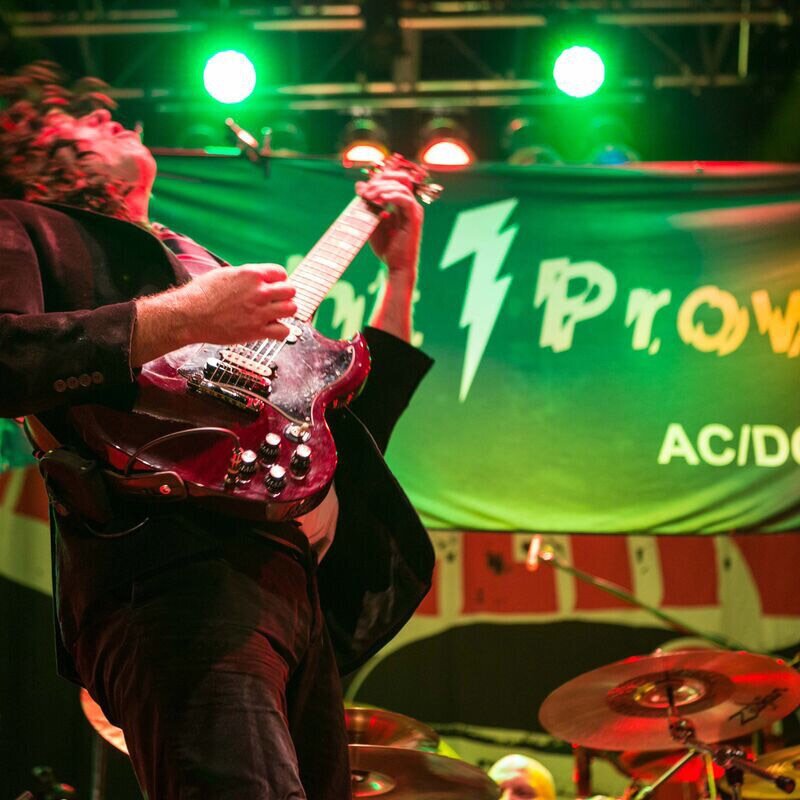 Rock n' Roll Ain't Noise Pollution
Two night of music! The AC/DC cover band, Night Prowler will be amping up two different sets on Friday and Saturday night.